Services
DESIGN AND BUILD. Whether it's your design or ours, we'll work with you from start to finish to create a customized landscape for your Seattle home. We'll visit your site, discuss your needs, and offer a complete landscape design-and-build plan.
PATIOS, PATHS, AND WALLS. Hardscapes are our specialty. We can build a patio, paver/brick walkway, retaining wall, or rockery to suit your needs.
LAWN RENOVATION. We can renovate your Seattle lawn so it is easier to maintain and safer for the environment. The key to our natural lawn care program is building healthy soil. Healthy soil promotes a healthy lawn that doesn't require excess pesticides and fertilizers. For complete lawn renovations, we'll remove your old grass, amend the existing soil with organic matter, and replant with a Northwest-specific grass seed blend or sod. In some cases, we can renovate your lawn by thatching, aerating, and over-seeding. Read more about natural lawn care by visiting our Seattle gardening blog.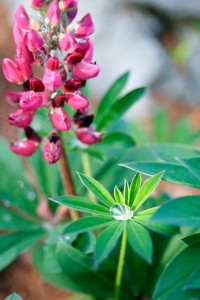 MAINTENANCE. Our natural lawn care program includes practices such as: mulch-mowing (leaving the chopped-up grass to return nutrients to your lawn); mowing high to encourage deeper roots and crowd out weeds; and avoiding the use of pesticides and synthetic fertilizers. We offer regular maintenance services for landscape beds including weeding, pruning, and general cleanup. We build and maintain compost bins.
WATER FEATURES. Ecoyards provides design and installation of low-maintenance water features that blend in naturally with our Northwest landscapes.  Our custom pond-less waterfalls and recirculating fountains allow you to enjoy the sight and sound of running water without the maintenance of a pond.
IRRIGATION SYSTEMS. Ecoyards specializes in the installation, maintenance, and renovation of residential and light commercial irrigation systems.  Following the latest industry standards and using state of the art equipment, we design and install efficient sprinkler and drip-irrigation systems tailored to your specific site conditions.  We offer full-service maintenance programs for Spring start-ups and Fall winterization "blow-outs."
DRAINAGE SOLUTIONS. Ecoyards offers complete outdoor drainage solutions for soggy yards, standing water, erosion problems, and wet basements. Through the use of catch basins, trench drains, French drains, and proper downspout drainpipe connections, we can divert excess water away you're your structures or low-lying areas.
RAIN GARDENS. Ecoyards provides design and installation of rain gardens and cisterns. By holding and infiltrating rainwater, rain gardens help protect our waterways and reduce flooding. These gardens can be shaped and sized to fit your yard. They also can be attractive landscape features, filled with native plants or other shrubs, trees and plantings that fit your soil, sun conditions and surroundings. Ecoyards is a licensed landscape contractor with the city of Seattle's Rainwise Rebate program. That innovative program will pay most of the cost of installing rain gardens and cisterns for eligible residents in Ballard, depending on how many square feet of roof runoff is controlled
HOLIDAY LIGHTING. Ecoyards provides professional design and installation of elegant holiday lighting displays. Our turn-key operation utilizes energy-efficient LED lighting, which uses 90% less energy than traditional incandescent lights.  We provide the design, lights, and labor, while you enjoy the holidays.