Posted on June 27th, 2013 by Andy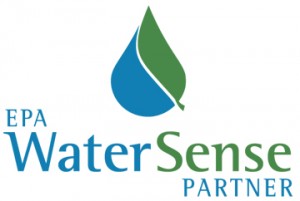 We're happy to announce that Ecoyards owner Andy has partnered with the U.S. Environmental Protection Agency's WaterSense program to promote water-efficient landscapes and help consumers save water outdoors. Andy is a certified landscape irrigation auditor through the Irrigation Association.
Andy has undergone testing and achieved certification for landscape irrigation auditing with an emphasis on water efficiency, through a program labeled by WaterSense.
WaterSense irrigation partners certified through a WaterSense auditor program are able to identify water systems that distribute water inefficiently and determine how to improve an irrigation system's performance. By partnering with the program, Andy has committed to promoting efficient landscape watering practices and staying up-to-date on the latest practices and technologies to save water.
The EPA estimates that more than 50 percent of commercial and residential irrigation water use can go to waste due to evaporation, runoff, or over-watering. WaterSense partners like Andy can help customers save water and money while reducing stress on water systems and maintaining a beautiful landscape.
We've blogged in the past about the many ways we help our customers save money and water, including installing a smart, water-efficient irrigation system, fixing water leaks inside and outside the house, upgrading inefficient sprinkler systems, and conserving water through smart landscape design.
WaterSense is a public-private partnership program sponsored by the EPA. Visit EPA WaterSense to learn more about how to save water and money
Filed under:Seattle Irrigation Services, Seattle Landscape Maintenance, Seattle Water Features | Permalink |
Leave a Comment