About Ecoyards
About the Ecoyards Crew
Ecoyards is a small Seattle landscaping company that prides itself on quality work and attention to details. We'll work with you to create a natural landscape that conserves water, encourages plant diversity, attracts wildlife and reduces the need for excess maintenance, pesticides and fertilizers.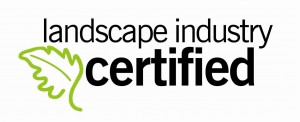 The company owner, Andy, has over 20 years experience in the landscaping business. He is a Landscape Industry Certified Manager, a Certified Landscape Irrigation Auditor, a Certified Backflow Assembly Tester (BAT), and a US Environment Protection Agency (US EPA) WaterSense Partner. Andy completed the King County Master Gardener program in 2008.
Andy returned to the landscaping business after 7 years as an environmental consultant, specializing in soil and groundwater contamination.
Check out our Seattle Gardening Blog for landscaping and organic vegetable gardening tips, favorite plant choices, landscape design ideas, and the latest news in the local gardening community.
Affiliations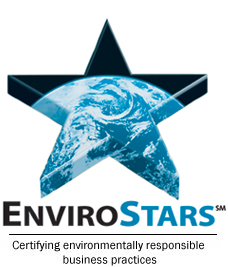 Envirostars – Ecoyards achieved the highest five-star certification from the EnviroStars program, which certifies businesses with environmentally responsible practices. Certified businesses have demonstrated a commitment to protecting the environment by properly managing and reducing hazardous materials and waste and other practices. The EnviroStars program was created by King County in 1995, and seeks to create healthier communities and protect natural resources by keeping hazardous and other unwanted waste out of the environment.
Seattle Public Utilities RainWise Program – Ecoyards is a certified RainWise contractor. We are qualified to help you become "RainWise" to reduce flooding, protect property, and restore the Puget Sound waters for people and wildlife. Planting trees, reducing impermeable surfaces, disconnecting downspouts, installing cisterns, and building and maintaining rain gardens are all part of our RainWise services. Currently, residents living in certain neighborhoods of Ballard, north Union Bay, Windermere, and Delridge are eligible for rebates covering most of the cost of installing a rain garden or cistern to control their roof runoff.

Techniseal – Ecoyards is a certified through the Techniseal Applicator Program for cleaning and sealing pavers, and using polymeric sand for joint stabilization in paver patios.
National Association of Landscape Professionals – Ecoyards is a proud member of the National Association of Landscape Professionals. The National Association of Landscape Professionals cultivates and safeguards opportunities for the dedicated professionals and companies that create and enhance the world's landscapes. Their mission is to be the respected leader and voice of the green industry. The company owner is a Landscape Industry Certified Manager through the National Association of Landscape Professionals.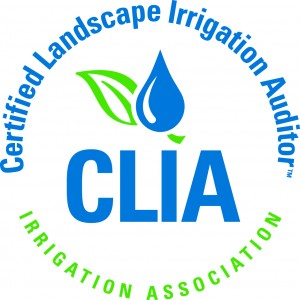 Irrigation Association – Ecoyards is a proud member of the Irrigation Association. The Irrigation Association is the leading membership organization for irrigation companies and professionals. Irrigation Association members are committed to promoting efficient irrigation and to long-term sustainability of water resources for future generations. The company owner is a Certified Landscape Irrigation Auditor through the Irrigation Association.
King County Master Gardeners – The company owner completed the King County Master Gardener program.
US EPA WaterSense Partner – The company owner is a US EPA WaterSense Partner.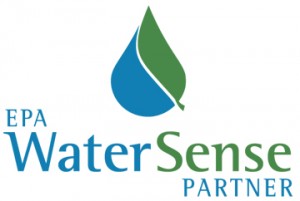 WaterSense Partners promote the value of water and help customers make smart decisions regarding water use and irrigation products. The goal of the WaterSense program is to reduce water and wastewater infrastructure costs and conserve water resources for future generations.
PlantAmnesty – Ecoyards proudly supports PlantAmnesty. PlantAmnesty was founded in 1987 to "stop the senseless torture and mutilation of trees and shrubs." The nonprofit group uses a unique blend of humor and controversy to raise public awareness of "Crimes Against Nature" committed in our own backyards.
Customer Reviews and Testimonials

At Ecoyards, we pride ourselves on excellent customer service. We're happy to report that our customers think so, too. We won the top award for quality service from a popular online company Web site in 2008 and again in 2010. We mentioned the name of that site here once before, but have been advised that we're legally not allowed to mention it unless we buy the rights to do so. (Without giving it away, it rhymes with Flanjie's Wrist). To be eligible for that award, we've had 100 percent positive customer reviews. Fewer than 5% of companies on that site meet their eligibility requirements for the award. Users of that site can login and search for "Ecoyards" to view our positive customer reviews and read about our awards.
We are also pleased that our customers have given us positive reviews on the following websites: Google, Yelp, and the West Seattle Blog. LinkedIn users can also review positive customer reviews on Ecoyards.
Ecoyards is proud to share the following testimonials sent to us from great customers:
"Always a pleasure to work with you and your magical crew" Bernice, Sunset Hills, Seattle.
"The drain is perfect!!! We used to slop through a lake getting to and from the car when it rained, but now that baby drains off like nobody's business. I didn't know that was possible. Thank you so much!!!" Elizabeth, West Seattle.
"Ken and I wanted you guys to know that we think "YOU ROCK!!!" That is literally and figuratively. We used to look out at tired, old railroad ties that bordered our driveway. It was a sad sight. Now we look at an impressive low rockery that outlines the circular drive and continues all the way down the side of our house. Theresa and Luke worked tirelessly for hours moving all of those big (BIG) rocks! It was like watching them put a puzzle together. We are so pleased with everything that has been done so far, and we are looking forward to the fall planting that you will be doing for us soon. You guys are a class act!" Jan, West Seattle.
"I just wanted to let you know what a good job Theresa and the crew are doing over here. Their work always looks great, they are always careful with the garden and have been doing some good weeding each visit." Gus, West Seattle.
"Happy with everything? Man, I'm ecstatic! I've been ready for warm weather for some time, but I'm really ready now! Theresa and her crew were great- careful and thorough. I surely know where to go for any more work in future, and be assured that I will pass my recommendation to all who ask." Bill, West Seattle.
"The yard looks incredible. It is exactly what we envisioned when we started planning. The difference between old and new is striking–and shocking… I can't wait for summer to start. We're already planning the yard warming party!" Jeffrey, West Seattle.
"Andy… I like the curvy that you did." Bridget, age 4, Green Lake.
"I am little at lost for words to express my sincere appreciation for going the extra mile and doing the job the right way… Drainage issues are the biggest problem with that house and it feels good to know we have addressed it." Matt, Lake City.
"We LOVE it… I'm attaching a photo for you – it's a screen shot of all the nice comments we received after I posted a photo of the new backyard on facebook. I don't think I've ever had a Facebook post get that many "likes"! :)" Shannon, Roosevelt.
"We're really enjoying the yard already. I sat out on the patio in the last puddles of sun yesterday after work, just reading a book and enjoying the space. So peaceful!" Arwen, Beacon Hill.
"It looks great! We have already received lots of compliments from the neighbors and everyone is impressed with the high quality work! Thank you so much for such a wonderful transformation." Leah, West Seattle.
"We are so happy with the new wall. You and your team are fantastic – very professional and neat and competent. It was a great experience having Ecoyards do this work. Thank you so much." Victoria & Chris, Ballard.
"Just wanted to let you know that Theresa and Pax did an excellent job on our yard clean up. Theresa, particularly, was very focused and detail oriented. She works on our yard as if it's her own. Thanks for the great job." Pamela, West Seattle.

"It looks great! We are so happy with the fabulous work you and Theresa and Pax have done for us! We are very proud of how it looks. We had guests last weekend and it got rave reviews." Connie, West Seattle.

"I just bless the day we had your company do our landscaping. Thank you for all you and your crew have done. The tree is great! I have read everything I found on the web about the Mountain Hemlock and know it belongs right where it is planted." Norma, West Seattle, Seattle.
"Please thank Theresa and Jeff for their wonderful work. We're so happy with the new patio–it's exactly what we wanted, and we've already gotten so many compliments from neighbors and friends… Thanks again for such a great experience!" Marie, Meridian/Green Lake, Seattle.
"I absolutely love the yard and appreciate how quick and easy the whole process was. I will definitely enjoy the space!! It was a pleasure to work with you and your crew." Barbara, Lake City, Seattle.
"I love how EcoYards transformed my grassy slope into an attractive garden space! The rock terrace and (soon to come) herbs and lettuces are beautiful in view of the kitchen. Thank you, Andy and crew, for your enthusiastic care and hard work, great value at a most reasonable cost." Callie, Mercer Island.