Posted on June 27th, 2013 by Andy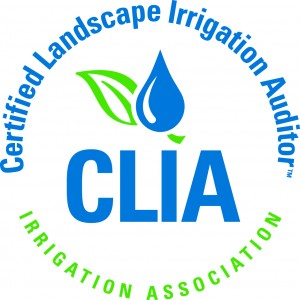 The owner of Ecoyards, Andy, has become a certified landscape irrigation auditor through the Irrigation Association, the leading membership organization for irrigation professionals.
What does that mean for you as an Ecoyards customer? Irrigation Association-certified professionals like Andy are leading the way in the evolving field of irrigation technology and smart water management. Simply put, they are the best in the field. In hiring a certified professional, you can feel confident that Andy has state-of-the-art training and technical skills to audit varieties of irrigation systems. He's trained to perform field tests on irrigation systems to determine whether they're efficient, as well as examine plant water use, soils and local weather data to calculate accurate water schedules. As a certified landscape irrigation auditor, he'll work with you to manage overall irrigation use on your property.
To be certified, Andy passed a written exam, demonstrated irrigation-related work experience, passed an audit of his work, agreed to follow a code of ethics and has committed to continuing education requirements.
You wouldn't hire an electrician or a plumber who wasn't licensed or endorsed, so why would you hire someone to install or maintain your irrigation system who is not certified? A certified irrigation professional not only provides keen technical know-how, but they also offer a higher level of specialization and service.
Filed under:Seattle Irrigation Services, Seattle Landscape Maintenance | Permalink |
Leave a Comment