September 28, 2011 @ 8:45 pm
At Ecoyards, we pride ourselves on our professionalism, knowledge, and high standards in the landscape industry. This year, owner Andy took the extra step to become a Landscape Industry Certified Manager through the National Association of Landscape Professionals. On Sept. 21, the National Association of Landscape Professionals announced that Andy has successfully earned his certification. He is now a nationally-certified landscape manager in Seattle. the National Association of Landscape Professionals is an international association serving lawn care professionals, maintenance contractors, installation/design/build professionals, and interiorscapers.
To get his certification, Andy underwent an exhaustive written examination that tested his knowledge, skills and theory in all aspects of working in the landscape industry. He had to demonstrate mastery of seven topics covering leadership and corporate citizenship; production operations/horticulture; sales and marketing; strategic planning; human resources; risk, law, and contracts; and corporate financial management. The program requires that he maintains certification through mandatory continuing education.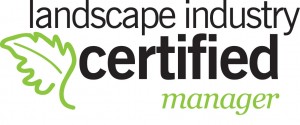 For our customers, it means you can expect the same high quality and professionalism that you've come to expect from Ecoyards. Andy's certification, however, means he's taken the extra step to validate his skills and knowledge in the industry.
For more information, visit landscapeprofessionals.org.
Filed under Seattle Hardscaping, Seattle Irrigation Services, Seattle Landscape Design, Seattle Landscape Maintenance, Seattle Lawn Care, Seattle Rain Gardens, Seattle Water Features Permalink · No Comments »