Posted on October 31st, 2012 by Andy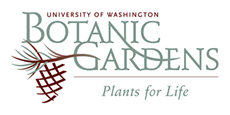 If you've ever wondered what kind of tree or shrub is growing in your backyard, or if you covet your neighbor's flower but its name stumps you, look no further. The plant detectives at the Otis Douglas Hyde Herbarium at the University of Washington Botanic Gardens are here to help. The Seattle Times recently wrote a feature on the UW graduate student (and her army of volunteers) who staff the center and try to find get to the bottom of flora mysteries.
As the Times notes, facility's bigger mission is to collect and house specimens of all plants grown in the UW Botanic Garden. But in between, the staff helps the public with plant identification at no charge.
If you have plant or other specimen and want to know what it is, bring in a sample (including the fruit or flower whenever possible). A photo of the entire plant also helps. You can also drop off plant samples for identification with the Center for Urban Horticulture reception desk when the herbarium is not open. If your plant sample does not have flowers or fruit, the herbarium will still make every effort to identify the plant sample, but says it may not be able to accurately identify the plant species. Contact the herbarium at 206-685-2589.
You may also download a plant identification form and mail it in with your plant sample to: Hyde Herbarium, UWBG, University of Washington, Box 354115, Seattle, WA 98195-4115.
Filed under:Seattle Landscape Maintenance | Permalink |
Leave a Comment