Posted on May 23rd, 2010 by Phuong
As many of you know, the yard waste you put out every week for curbside collection gets recycled into compost at Cedar Grove, one of the largest composting facilities in the U.S. All those twigs, weeds, tree trimmings — along with food scraps — is converted into nutrient-rich compost that feeds your soil and your plants. By recycling your yard waste (and food scraps), you keep all that stuff out of landfills, help prevent the release of methane gas that comes from the decomposition of organic matter, and support King County's ambitious goal of zero waste by 2030. (Half of what ends ups at the Cedar Grove landfill is stuff that can be recycled, so there's still work to do).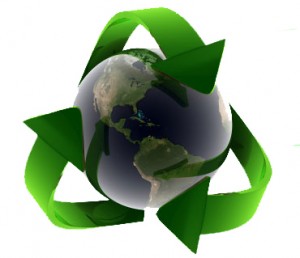 At Ecoyards, we recycle all our yard waste at one of several composting locations in Seattle or Burien, such as Pacific Topsoils. We haul all pruning debris, tree trimmings, weeds, sod, soil and other materials to be recycled into compost, wood chips or other goods. Nothing goes to waste. We take our used nursery pots to local nurseries or donate them to local groups that need containers for plants.
Filed under:Seattle Landscape Maintenance | Permalink |
Leave a Comment